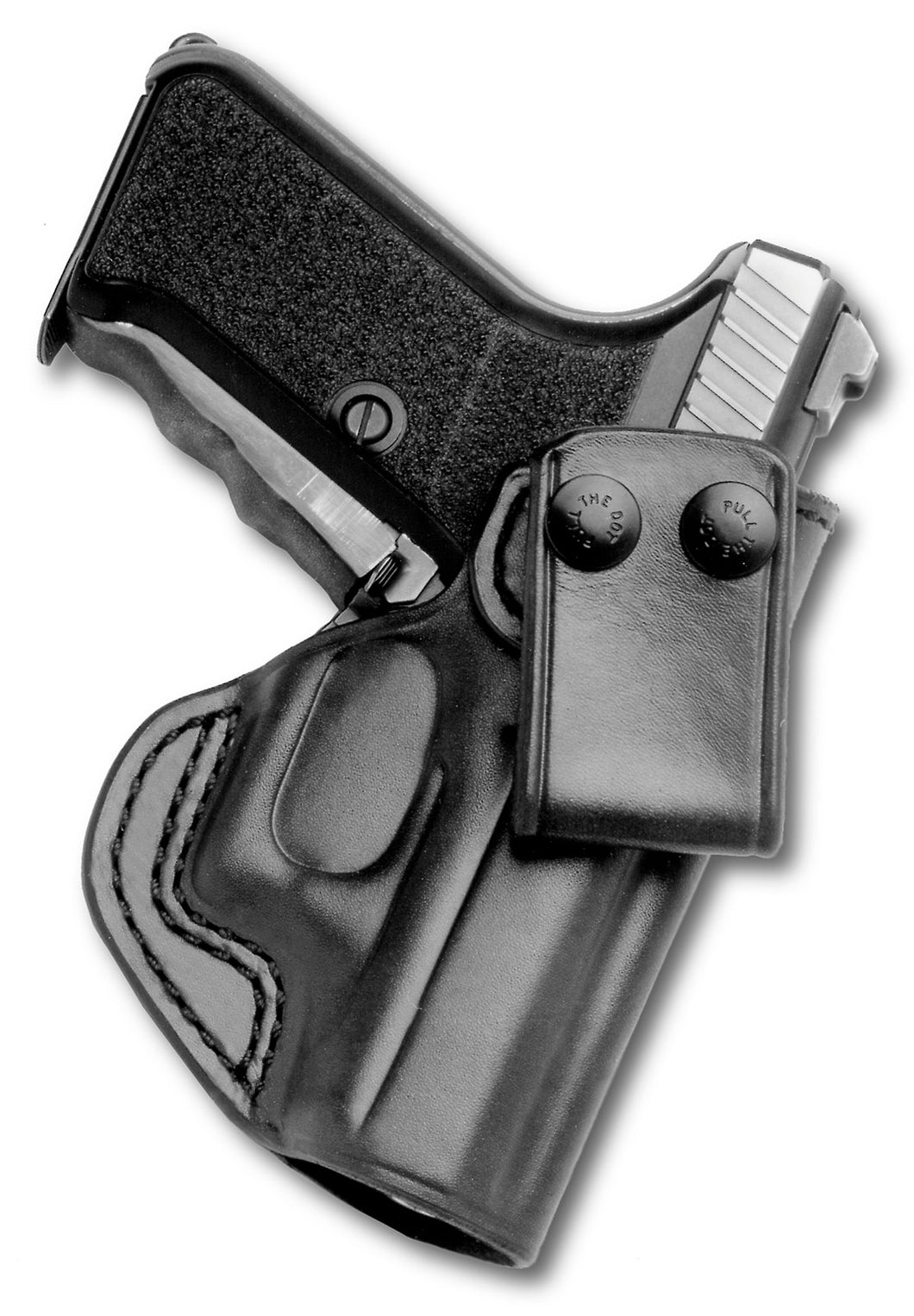 XDC (Extreme Deep Concealment)
Regular price $95.00 Sale
An inside-the-waistband holster designed to position the firearm as deep in the waistband as possible while still allowing clearance above the belt for the hand to establish a full firing grip on the weapon.
The XDC features interchangeable belt loops for increased application flexibility and takes full advantage of the dense vegetable-tanned shoulder leather's ability to maintain superior weapon retention with a minimum of bluk-a genuine plus when concealing firearms with thicker slide dimensions.
This holster was specifically designed for short silde/long trigger guard, slick-sided handguns such as the HK P7, Glock, and Kahr family of firearms, whose concealment is greatly enhanced by the additional depth without compromising its all-day wearability.