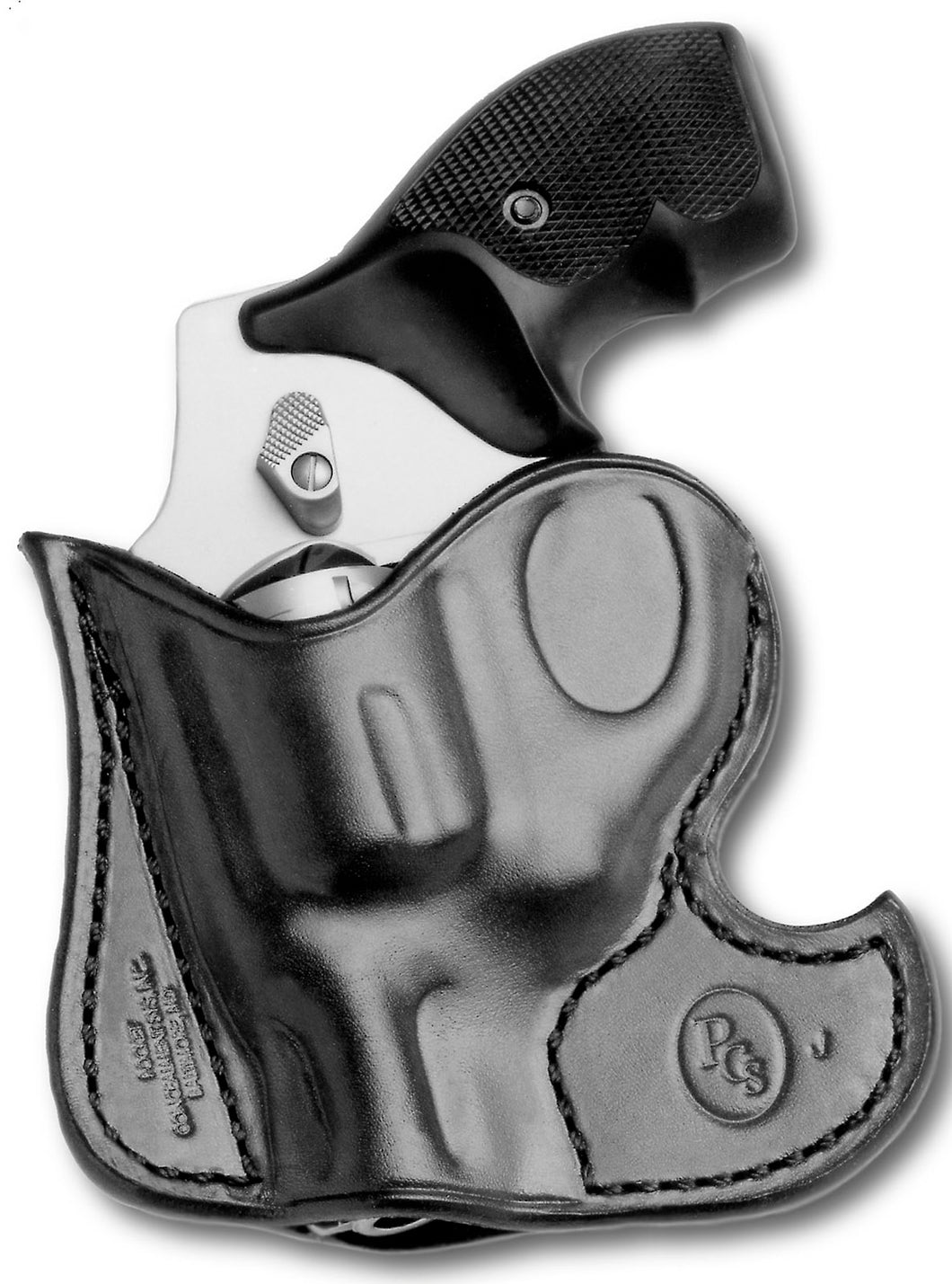 French Curve
Regular price $60.00 Sale
"After using the French Curve I received from you for about a month, I want to let you know how pleased I am with the quality of your work. The workmanship and performance are on par with pocket holsters costing twice as much. The holster required no break-in; it was simply a matter of practicing the draw to familiarize myself with this particular holster. For a holster made of such thin leather, it is very rigid and grips the gun securely without making the extraction difficult. This is really a superior product.

Be assured, I will recommend your products to my friends and business associates.

Best wishes,
Doyle H. Phillips"
Designed for front pocket trouser carry of small revolvers, this holster features a unique pocket retention design and canted aspect, which allows a full firing grip to be obtained on the handgun while it is still in the pocket. The open muzzle design ensures that the firearm sits as low in the pocket as possible, while the butt-forward cant keeps the grip frame from extending beyond its opening.