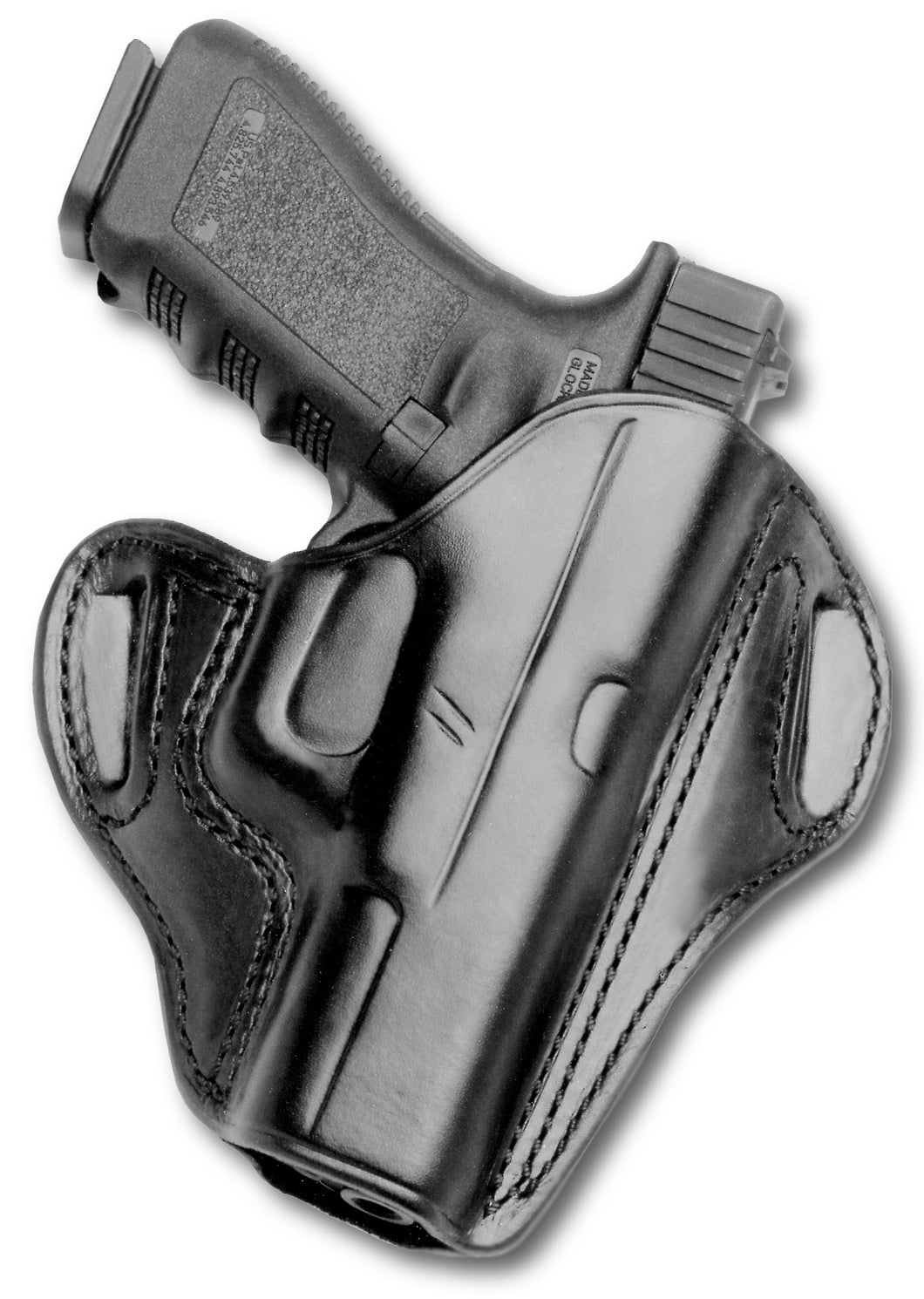 Blindside Belt Scabbard
Regular price $95.00 Sale
The Blindside offers the user superior comfort, concealability, and weapon retention in an open-top belt scabbard-style holster.
Designed for the user whose concealment circumstances allow him to employ both the inside waistband and the belt scabbard holsters,the Blindside positions the weapon at the same height and angle as our XDC and XDC-A1 holsters. Superior retention is achieved through a combination of 9 oz. leather construction, precise stitching, and detailed hand boning.
The sleek elimination of all extraneous leather in a design that pulls the butt of the weapon into the wearer's body combine for maximum concealability, while the subtle lowering of the weapon's center of gravity and belt slots cut specifically to the wearer's belt width ensure that the holster will remain solidly in place and not "flop" on the belt, providing true all-day comfort.